As your local water utility provider, we strive to keep you continually updated on all matters related to your water service. Subscribe to our website and receive News delivered to your email inbox.
Magna Water District is moving to Level 2 Mandatory Water Conservation. See the information below or the attached PDF for additional information. LINK--> Water_Conservation_Notice_July_2021
Thank...
The project was delayed a month but is now scheduled to start Monday, June 14th. You may have seen the traffic message boards on 3500 South near 8000 W and 7200 W.
There will be traffic...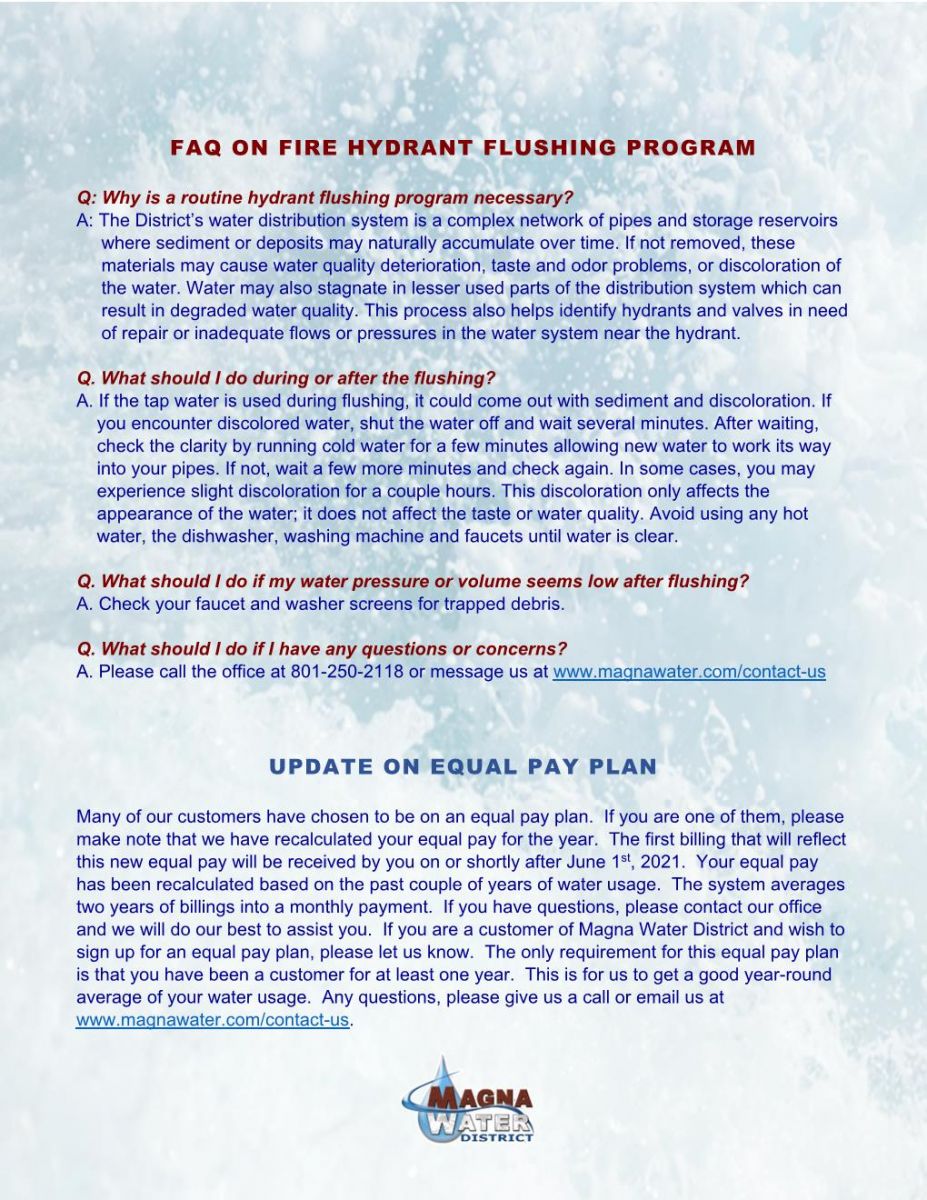 Click link below for PDF copy of news letter
Magna Water District Board of Trustees Election Information
District Board of Trustees has two vacancies for the term which ends on December 31, 2021. Persons wishing to be considered for these...
Starting Monday, May 17th Magna Water District's main office (8885 W 3500 S) lobby will be open to the public. Hours of operation are 8:00 am to 6:00 pm.
For the continued safety of the public...
Starting in May 2021 Magna Water District will begin a drinking water and secondary water project. It is scheduled to be constructed from May 2021 to September 2021.
Construction of a drinking...
Spring is in the air and irrigation season is here! See the information below to help prepare your yard and irrigation system.
Link to ----> Informational Flyer-Irrigation Season
Additional...
Magna Water District is hiring an Office Clerical/Accounts Receivable position in our Front Office - For more information please visit our website at
View and/or download the water and sewer rate study by clicking the link below.
LINK-> Magna Water District - Water & Sewer Rate Study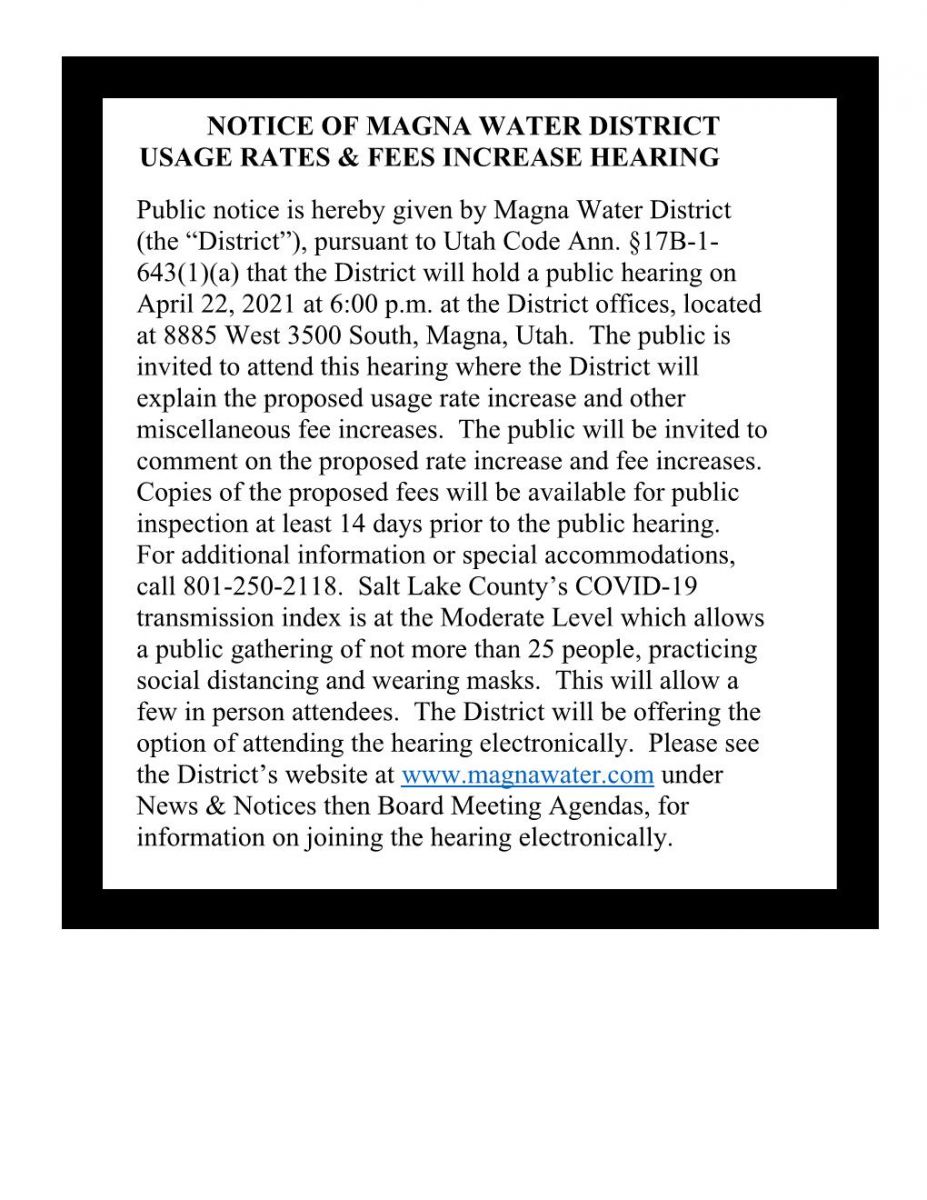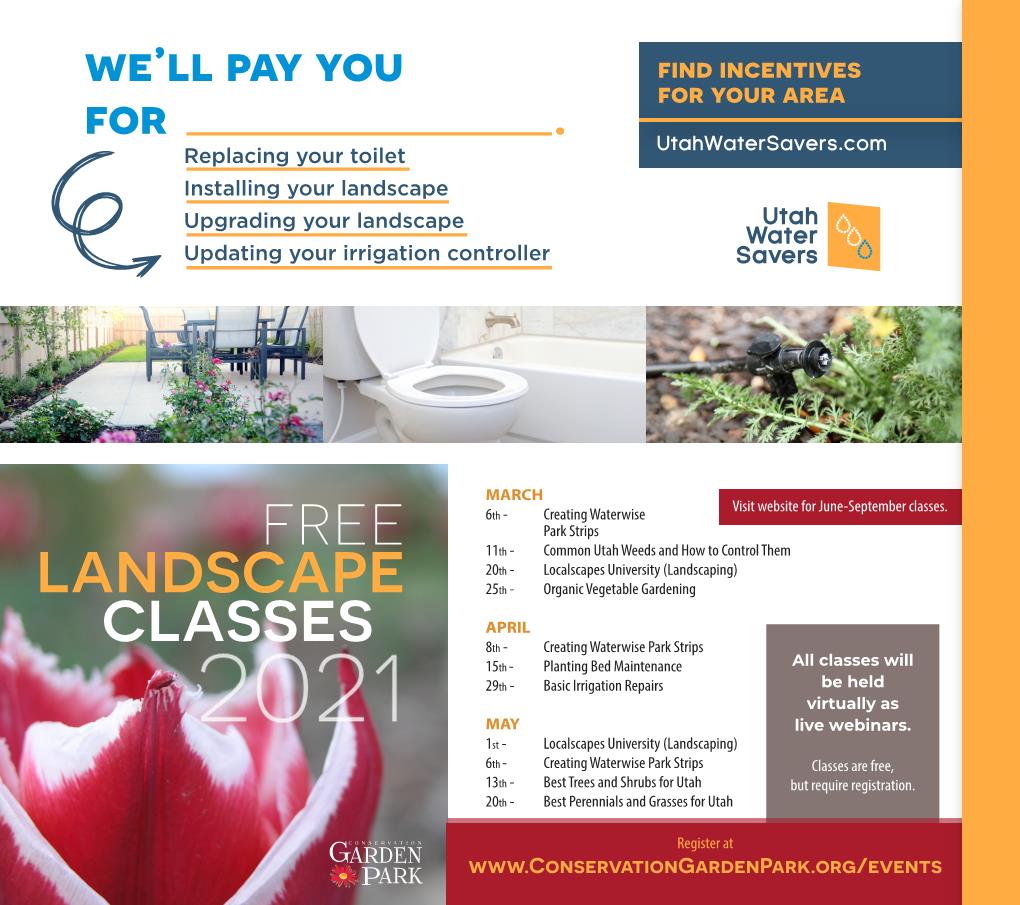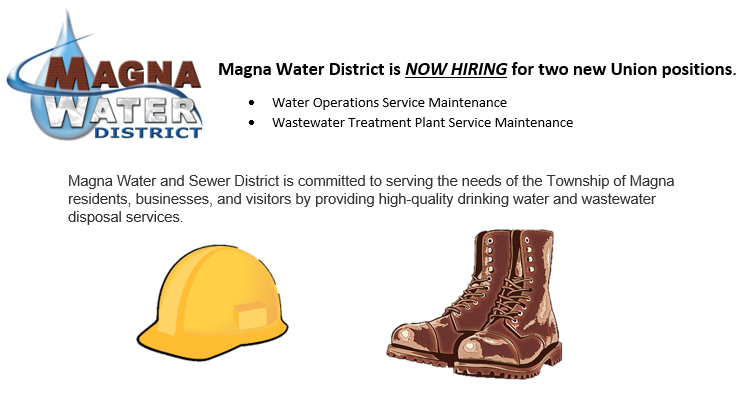 Please visit our webpage at https://www.magnawater.com/ or click the following link for additional information on employment opportunities with the District
Notice is hereby given that the Board of Trustees of Magna Water District (the "District") shall meet in a rescheduled regular session on Thursday, January 21, 2021, at 10:00 am, originally...
NOTICE OF PUBLIC HEARING MAGNA WATER DISTRICT
Regarding Amended Impact Fee Facilities Plans and Amended Impact Fee Enactments
Public notice is hereby given by Magna Water District...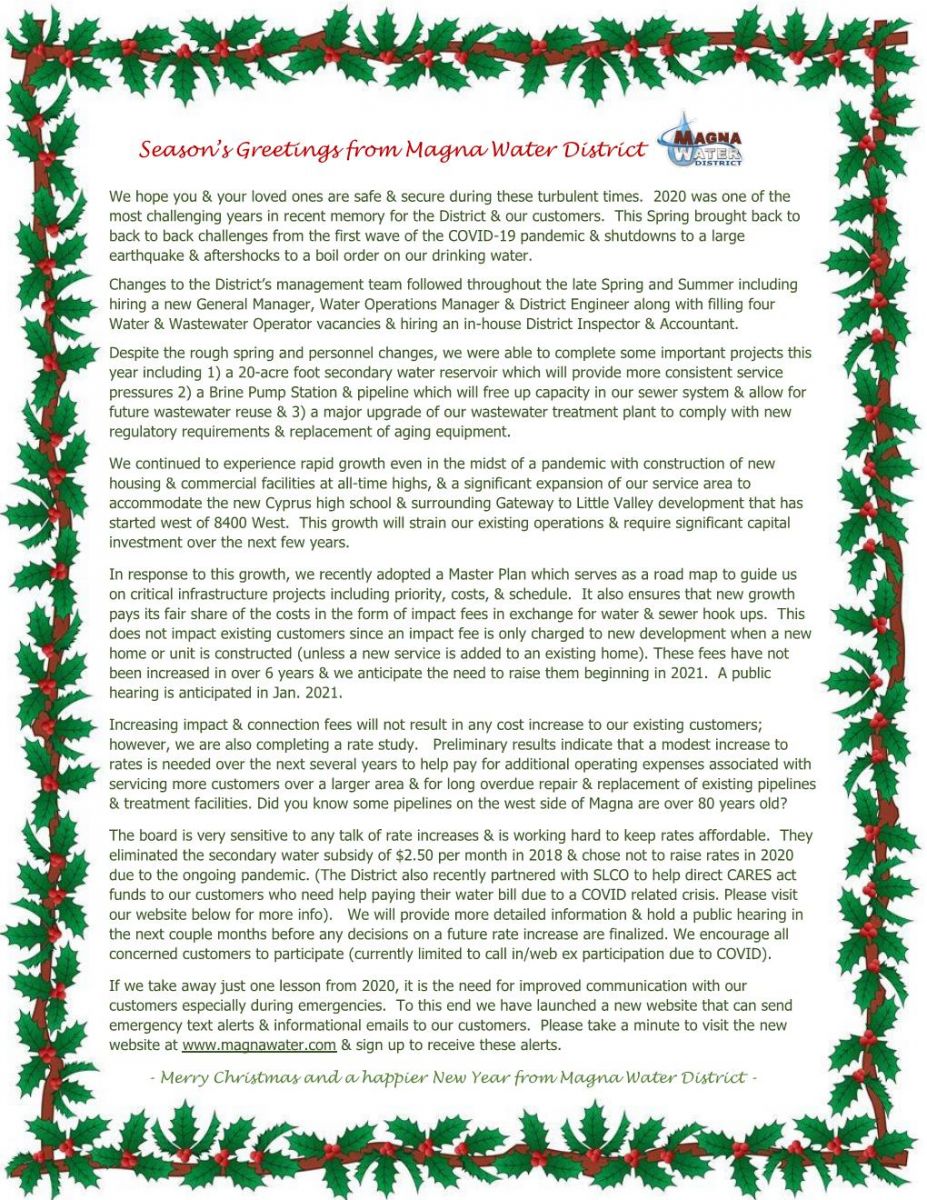 Basic CARES Eligibility:
Must be a resident of Salt Lake County
Must have experienced a COVID-related crisis
Must have an active account with a water vendor
Contact information for...